By Derrick Ettel
Road Runners Club of America Level II Certified Coach
605 Running Company Operations Manager
If you've shopped around recently for a performance running shoe, you've probably heard the term "Super Shoe'' being thrown around. Well, what does it mean and why should you care?
Characteristics of a Super Shoe:
Lightweight: Most options are going to weigh in at under 7 ounces (Men's size 9). That is featherweight in comparison to most standard running shoes out there.
High Energy Return Foam: When you take a step and compress the foam, how much energy is being pushed back into your foot to propel you forward? More is better!
Carbon Fiber Plate: The shapes of these vary from shoe to shoe, but the general idea is that it compliments the foam to "catapult" your foot forward - increasing its energy return even further.
Rocker Geometry: The rounded shape of the outsole helps smooth out your transition from heel to toe.
Why does all of this matter?
If you're looking to finish a race distance for the first time or simply have fun, these shoes may be flashy but not entirely necessary. However… If you are looking to squeeze out every ounce of performance to chase after your goals, you may want to pay attention. An analysis by the New York Times* suggests that swapping out your old pair of shoes for a carbon plated racer could increase your performance by greater than 4%. If you're trying to qualify for the Boston Marathon, that could give you a boost of 10 or more minutes!
What are your options? You've got plenty here at 605 Running Company!
Derrick's Ratings:
Asics Metaspeed Sky+
Firmness: Firm

Fit: Wide

Rocker: Aggressive

Bonus: Stable forefoot platform
This is a very popular option for those looking to get the performance beneifits of a super shoe without the marshmellow-y softness of some other super shoes. The rocker is placed far forwards towards the toe for a quick and snappy feel.
Saucony Endorphin Pro 3
Firmness: Soft

Fit: Standard

Rocker: Medium

Bonus: High Durability
This is the best bang for your buck in the bunch. The outsole coverage makes this a durable option that may last you longer than some of the others.
Saucony Endorphin Elite
Firmness: Firm

Fit: Slightly Wide

Rocker: Very Aggressive

Bonus: Extremely high performance
Perhaps my favorite shoe on the market. Having run my Half Mararthon personal best in this shoe, I may be biased, but the pure performance of this shoe feels unmatched.
New Balance Supercomp Elite v3
Firmness: Very Soft

Fit: Wide

Rocker: Mild

Bonus: Comfort
A great "entry level" super shoe, for those looking for a more forgiving fit and feel. The comfort of this shoe is unmatched in the category, yet still provides great performance.
Under Armour FLOW Velociti Elite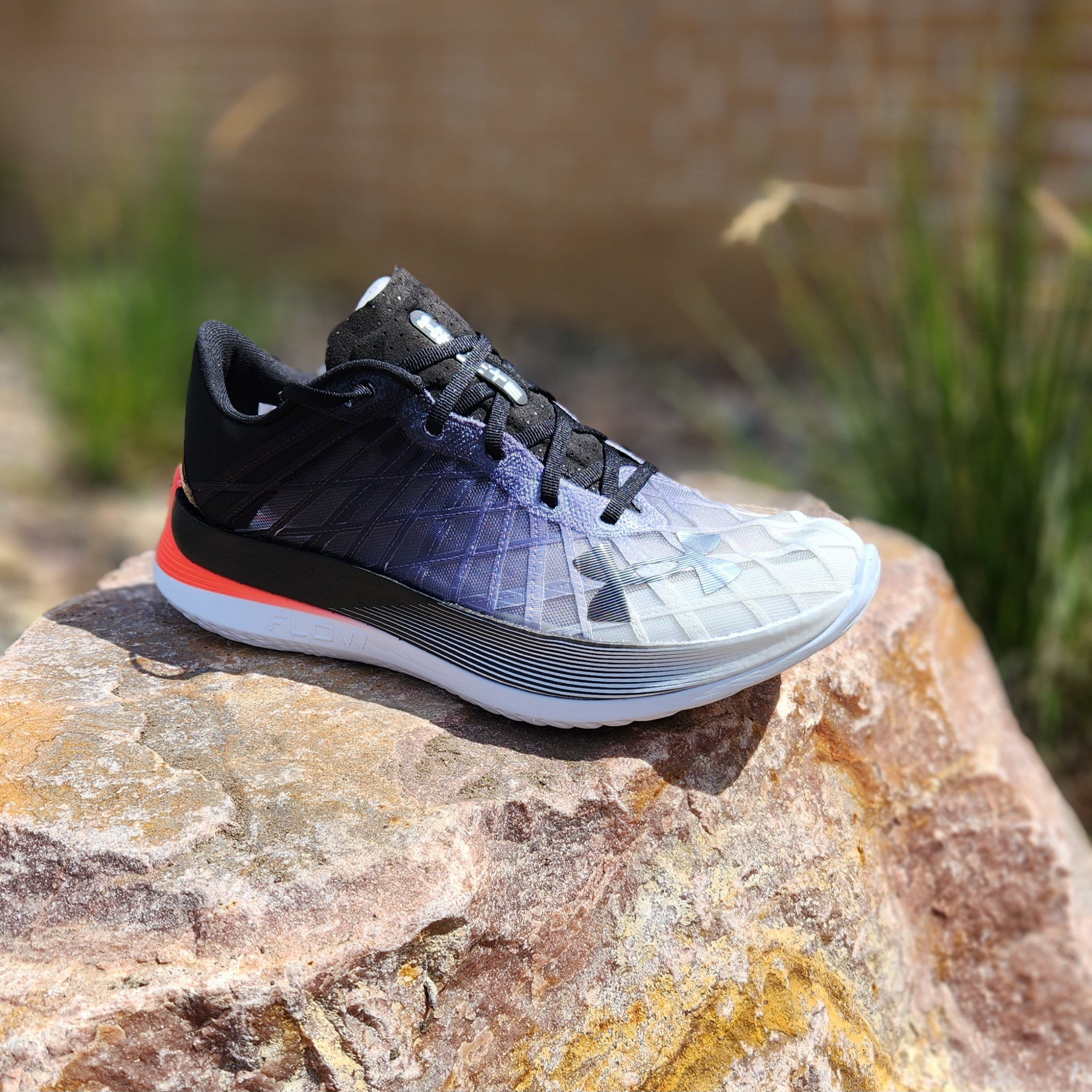 Firmness: Medium

Fit: Narrow

Rocker: Mild

Bonus: Flexibility
Darkhorse on this list. The rubberized foam on the outsole of this shoe provides great durability and traction. It's also quite flexible, so you have great groundfeel, snap and overall handling of the shoe.
Shop the Collection here: https://shop.run605.com/collections/supershoes
*
https://www.nytimes.com/interactive/2019/12/13/upshot/nike-vaporfly-next-percent-shoe-estimates.html